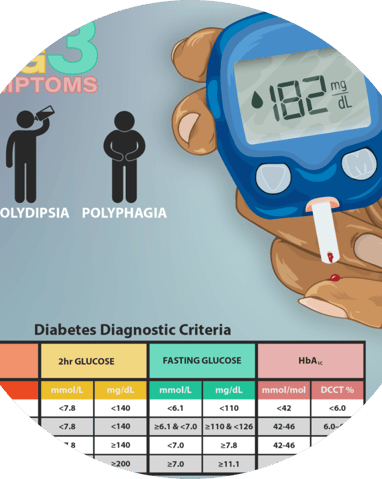 MY DIABETES (SUGAR) CLINIC
My Diabetes Clinic Or Sugar Clinic is among the best diabetes clinic in Faridabad that provides you with a platform for comprehensive diabetes management with experienced health care professionals.
Diabetes affects various organs of the body. Henceforth a multifactorial approach is required to optimize the management. Contrary to common belief, diabetes management starts before diabetes is diagnosed. Thus, it is vital to understand the causes of diabetes along with symptoms and signs, including during pregnancy,
During the visit to the physician for diabetes one may consider following during comprehensive diabetes management to diagnose and treat or manage diabetes on case to case basis
Delaying the onset of diabetes which may include early screening for diabetes

Understanding prediabetes and how it is different from diabetes

When diabetes has precipitated measures to slow down the progression and minimise the risk of complications.
Thus, the multidisciplinary approach begins with simple steps which may include all or as needed
Recording of Vitals
Body Mass Index BMI

Random Blood Sugar levels

Sugar monitoring charts

BP monitoring charts

General health checkup

Skin Examination

Foot Examination/ care

Eye examination

Need-based Clinical Investigations

Vaccinations/ Immunisation

Nutrition/ Diet Counselling

Physical activity

Diabetes education

Nursing care at Home

Provision of medicines
So it practically implies dealing with diabetic patients comprehensively to manage sugar levels and mitigate complications arising due to diabetes.